If you're wealthy enough to consider buying a home abroad then you're likely in a fairly good financial position. There are many reasons why someone might consider buying a home overseas, including moving or opening a small business, but it's important to look at those reasons and carefully decide on your plan of action. There are many ways to purchase a home overseas, but some methods can be more costly and some can be more risky spending on your circumstances.
So in this post, we're going to take a look at some of the considerations to keep in mind before you decide to purchase a home overseas.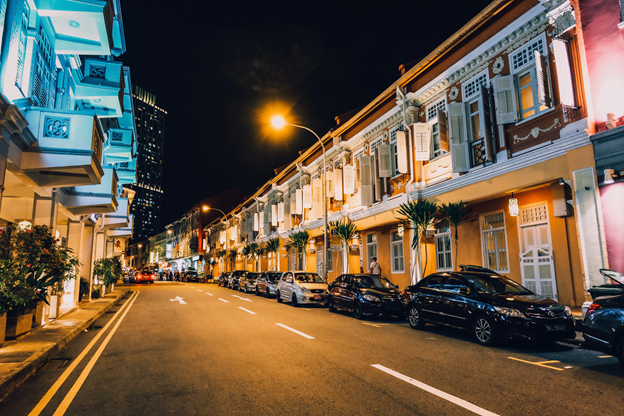 Source: https://unsplash.com/photos/e19RAhGb1ss (CC0)
Why are you buying a home abroad if you already have a home?
One of the big questions to ask yourself is why you're buying a home abroad, especially if you already have a home in your current country. This can be a fairly personal question, but it's still a good idea to ask yourself why you've decided to buy a home abroad if you're already in a good financial situation.
To many people, this depends on what they want from life or the direction that their life is taking them. For instance, if you've recently been given the chance to work abroad in a country that you really like, then buying a home abroad and moving there can seem like a fantastic opportunity to take your life in a completely different direction. This will likely involve you selling your home first before you decide to move, or if you're in a good financial position, it could mean buying a second home and keeping your existing one for family members or even renting out for a secondary source of income.
There are many different reasons why you might want to buy a home abroad, but it's a good idea to consider your circumstances and if they're going to change in the future. Buying a home is not a light consideration and is something you might be locked into for over a decade. So if you're planning to buy a home abroad, you'll want to consider how long your circumstances may last. If it's just a temporary position at a new job, then you could just rent instead to save a lot of money. However, if you're planning to stay for over a decade, then it makes more sense financially to invest in a home instead.
Are you ready for the legal responsibilities of buying a home abroad?
Whenever you buy a second home, you'll need to consider things such as stamp duty calculation and the legality of buying a home abroad. You may need a certain visa level if you want to buy a second home, and there may be limitations on what you can buy depending on your status overseas. While many expats are given lots of options when it comes to buying a home, there may be certain laws or rules which hold you back.
As such, we'd recommend working with a real estate agent that specifically aims to help foreigners. This is especially important if the country you're moving to doesn't use English as the main language. It'll be much easier to work with a company that has experience working with overseas buyers as it tends to include translation assistance. It's definitely much easier to invest in real estate abroad if English is the main language, but even in cases where it's not, you'll still find it easier to manage if you work with a professional service.
You may also need to consider your responsibilities if you decide to keep your home in your home country. For instance, you may want to rent out your home to tenants, but this may require help from property management services. You might also need to consider the legality of renting out your home to ensure that you're doing everything by the book.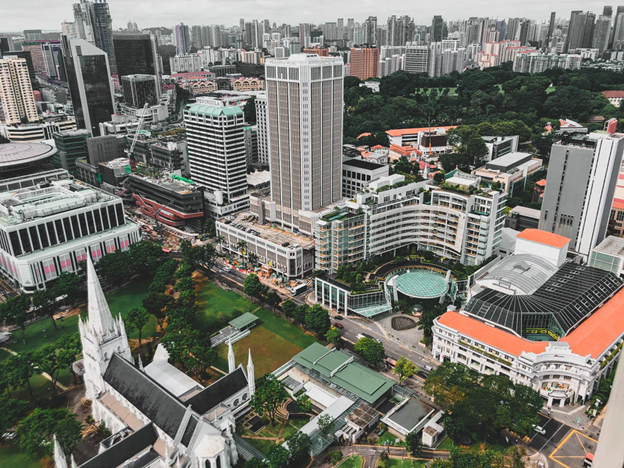 Source: https://unsplash.com/photos/-aCxN_VcDO0 (CC0)
Will your financial circumstances stay the same?
Whenever it comes to investing in real estate, you want to ensure that your financial situation can remain stable for many years to come. The last thing you want is to end up buying a home and investing in a decade-long mortgage, only to find out that your job isn't as stable as you thought. If you're relying on an employer, then your circumstances can change at any minute, making it very difficult for you to buy a home abroad safely. However, things can be different for self-employed individuals and freelancers. Everyone's financial situation is different, and it's hard to pinpoint the issues that someone might face when buying a home abroad.
In reality, it's usually much safer to have a large pool of savings for potentially bad situations. For example, if the move doesn't pan out and the company decides to close its international branch, then you may find yourself stranded in another country. While this isn't a very common occurrence, there's always the possibility that it might happen.
As such, having a plan B is usually the best course of action to ensure financial stability. If you have an exit strategy, such as selling the home and moving back, then you can often live more comfortably knowing that you have a plan should things go wrong. Ideally, your plan B should revolve around securing your financial situation so that you're not forced to move back to your home country, especially if you're enjoying your new life abroad.
Some final words
Buying a home abroad is a massive investment, so it's important to keep many different things in mind. Above all, your financial security and safety should be a priority. Diving head-first into a completely different country can be daunting, so it's best to take things slowly and ensure that you always have your bases covered should something go wrong. Whether it's the costs of living, getting the right visa, or even checking foreign ownership laws, there are plenty of considerations to keep in mind and it's usually best to work with a realtor that specializes in working with foreign buyers.