PayPal is one of the most popular digital payment platforms with business-oriented features and facilities. It allows you to send or receive money instantly without going out, which helps you save time and effort. This article contains information regarding PayPal charges and how you can make the most of PayPal to boost the productivity of your business.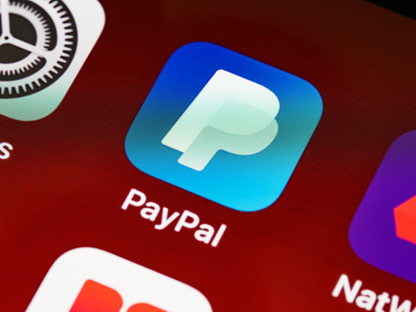 source
1.  Data and Fraud Protection
The financial record of any business or organization is highly vulnerable to hacking practices and privacy invasion. Finances need to be handled cautiously and privately, especially in the case of online payment methods. You should consider switching to PayPal if this issue deters you from transferring money online. This payment platform keeps your financing records confidential with a strict encryption policy.
Similarly, people experience scams while transferring payments electronically. PayPal monitors every transaction to alert and prevent fraudulent activities. Whether it's a peculiar e-mail or shipping address or an unusual number of orders, this financial technology company has a keen eye on every detail.
2.  Multiple Payment Options and Business Loans
Smooth and timely transfers of funds is very important to maintain the functionality of a business. Every client chooses a different payment method to send or receive money. PayPal allows you to exchange funds via different payment options, so the payments are not interrupted or delayed.
You can choose from ATM cards, credit cards, debit cards, and bank transfers. You can also receive funds if your client is not a PayPal user. This payment platform also offers two business loans to strengthen your funds. One is a simple business loan, and the other is Working Capital. Three-month transaction maintenance is mandatory to use the latter type of loan.
3.  Invoice Generation
Creating invoices for each customer and maintaining them is one of the most tedious tasks. PayPal not only gives you a smooth payment experience, but also relieves you from preparing invoices manually. This payment system provides an invoice template using which you can create bills for different clients in minimal time. This feature is excellent for beginners who know little about a professional invoice's dos and don'ts. Once an invoice is generated, you can also save it. You will only need to change the quantity or rates when making an invoice for the same customer in the future.
4.  Dispute Resolution Center
If the seller and buyer have a dispute, one or both of them can register the claim to PayPal. This payment system addresses the dispute by suspending the funds transfer and scheduling an investigation into the matter. The suspension of money transfers remains effective until the investigation is finished with a precise result. This digital payment platform also notifies you when you exchange funds with a customer with whom you once have had a dispute or claim history.
5.  Transparent Charges
PayPal charges fees for the reliable and uninterrupted services it provides. The criteria for PayPal transaction fees depend on many factors, including the location of seller and buyer, the difference in currency, and the difference in payment method.
According to the list of PayPal fees, there is a special rate fixed for every type of transaction. Currently, it deducts 1.90% to 3.49% of the total amount transferred for domestic and international transactions. A transaction is considered domestic only if both seller and buyer share the same domain. Similarly, they will be charged as per international rates if both are from different global regions. You will also have to pay PayPal fees to send money via different payment options.
Endnote
As financing tactics and strategies advance, it is wise to switch to modern payment tools to grow the business faster. PayPal ensures the utmost security of your finances while saving you from scams. All these facilities will not only make financial transactions easier but also give you peace of mind.