Lawyers have to juggle a lot of balls- court cases, research, billable hours, etc. But one of the most important aspects of practicing law is managing your finances. If you're not careful, you can easily find yourself in debt or struggling to make ends meet. The following blog post will discuss some tips for managing your finances in a law firm. It'll cover everything from budgeting to investing to making the most of your income.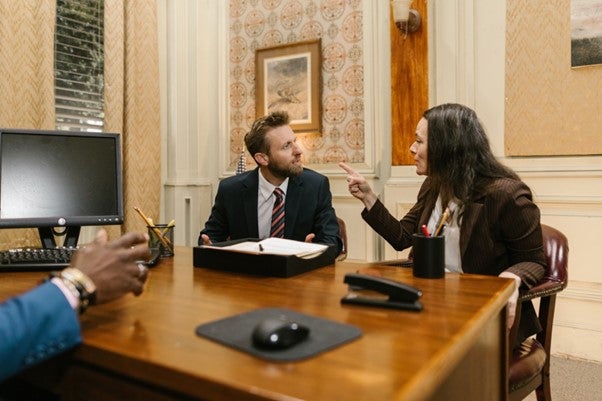 1) Set up a sustainable budget
One of the most important things you can do for your finances is to set up a budget and stick to it. This may seem like a no-brainer, but lawyers often have irregular incomes and expenses, making it difficult to stay on top of your finances. Therefore, when setting up your budget, be sure to account for both your regular and irregular expenses.
Irregular expenses could include anything from court costs to expert witness fees. Once you estimate your monthly income and expenses, you can start setting some goals. For example, perhaps you want to save up for a new car or put more money towards your retirement fund. Whatever your financial goals may be, having a budget will help you achieve them.
2) Invest in yourself
One of the best investments you can make is in yourself. This could mean anything from taking Continuing Legal Education (CLE) courses to investing in new technology for your practice. When you invest in yourself, you're not only making yourself more valuable to your firm or clients, but you're also increasing your earning potential.
Investing in yourself doesn't have to be expensive. Many free or low-cost resources are available, like online CLE courses or webinars. In addition, if you're looking to invest in new technology, there are often discounts available for lawyers through programs like Microsoft Office 365. Whatever form it takes, investing in yourself is always a wise decision.
3) Get a trust accounting software
This will make your life much easier and help you avoid any potential mistakes. There are many different trust accounting software programs out there, so take some time to research which one would be the best fit for your law firm. Some things to consider when choosing a trust accounting software program include:
Ease of use
Cost
Integration with other software programs you use
Once you have chosen a trust accounting software program, be sure to read this trust accounting guide for lawyers to learn how to use it correctly.
4) Stay on top of your billable hours
If you're not billing enough hours, you're likely not bringing in enough revenue to sustain your law firm. On the other hand, if you're billing too many hours, you run the risk of burning out both yourself and your staff. Therefore, it's important to find a happy medium when it comes to your billable hours.
One way to stay on top of your billable hours is to use time-tracking software. This type of software can help you see where you're spending the most time and adjust accordingly. There are many different time-tracking software programs available, so be sure to do some research to find one that fits your needs.
In conclusion, these are just a few of the many things you can do to manage your finances in a law firm.