Online price comparison emerged in the UK in the early noughties and quickly became big business. There are around a dozen dominant comparison websites, with a handful owning significant market share, including Money Supermarket, GoCompare and Compare The Market – consisting of well-known brands and always present on TV and radio advertising.
Customers can visit price comparison sites and compare thousands of financial products. Whilst personal loans, credit cards and insurance is the most popular, this extends to internet deals, energy suppliers, mobile phone offers and more.
Lending Expert, however, a UK-based price comparison website founded by David Beard, specialises purely on loans and finance. To date, the online price comparison has helped thousands of customers and generated a rating of 4.81 out of 5 on Reviews.io, based on 223 reviews.
The completely online experience was founded in 2013, with a passion for finding the right loan for the right person. Customers can use comparison tables to compare rates and terms when looking to borrow £100 to £1 million with secured, unsecured and guarantor loan options available.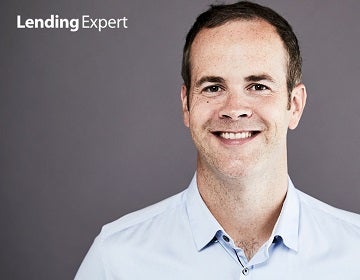 "I set up Lending Expert in 2013 after working in financial services for years and seeing a gap in the market," explains founder, David Beard.
"I wanted to create a website that put the consumer first, provide truly accurate price comparisons for everyday products and really help customers save money. Whether it is a mortgage, credit card or car loan, these are products that change lives for people – and by using proper comparisons, you can potentially save thousands of pounds. I wanted to make that difference."
"Every lender and partner is fully vetted to ensure that they are licensed to trade, responsible and treat customers fairly," he continues.
"Above all, I want to show mortgage lenders and loan providers that have a real appetite to lend and are actively approving customers. There is no point if the company top of the table is only accepting 5% of customers. We want people to use Lending Expert, get approved and ultimately find the product they were looking for."
The website is completely free to use, instead taking a commission from the lender if the customer's application is successful. Customers can also get a provisional loan offer using Lending Expert's loan engine or speak to a broker, depending on a product. This is also free of charge and will not impact the customer's credit score.
Lending Expert has seen notable growth in the secured lending market in the last 6 months. Here, customers can borrow money secured against their home – and it is a popular option for those doing home renovations or looking to consolidate their debts into one more affordable loan.
"Secured loans and homeowner loans are back to funding at regular levels, which is really great to see. This time last year, a lot of lenders had paused altogether due to the pandemic and things were looking bleak."
"This has been largely driven by the extended stamp duty holiday and the desire of UK homeowners to renovate and maximise their living space during the rest of the pandemic."