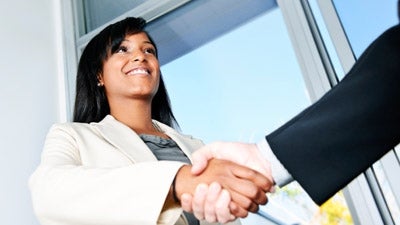 In some way, shape, or form, we're all in the people business, no matter what your company does. You always have to think about other people: your customers, your employees, your partners. You have to be there for them and be available to help them. People who claim to be too busy for others, who can't find time to do things for others or interact with them, are not successful people.
Michael Gould, CEO of Bloomingdale's, tells the story of a lesson he learned from his father. His father, a teacher, would always answer the phone no matter what time it was, because he believed that if a student was brave enough to call asking for help, then he was going to be sure to be available and help.
When you're a leader, an important part of your job is giving people an opportunity to grow. Take time to get to know them, and give them opportunities. You can't make someone successful, but you can empower people, giving them the opportunity to think, to act, and to grow. Michael Gould, again, says that his job is to help his people reach their full potential.
And helping people grow has to start with trust.
We all are dealing with people, and it's important to remember that getting a job is not the end of the growing process; it's just the beginning, as we continue to learn and get smarter every day.
Published: December 13, 2013
3008 Views