What info can you provide on how to set up and manage an Advisory Board?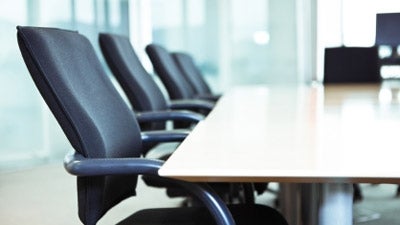 What info can you provide on how to set up and manage an Advisory Board?
Answer: The setup and management of an Advisory Board will depend on the objectives and goals you have and what you can afford to spend on a Board.
Advisory Boards and Committees are often utilized by large companies; however, in some cases, more professional experience can also provide business ideas and help a small company to be successful. Typically a company identifies and seeks out the individuals it wants on the Advisory Board through direct contact, industry information, and business contacts (attorney, accountant, bankers, or other professionals). Whether your company needs or can afford an Advisory Board at this time should be evaluated by your owners and management. For example, an Advisory Board in addition to the regular Board of Directors may be a burden and management overlap. In fact, we have rarely found advisory boards to be useful in an entrepreneurial setting.
Other considerations are the compensation, travel, and insurance costs of an Advisory Board. There is a risk to the individuals who sit on Advisory Boards and Directors and Officers liability insurance has become very costly, particularly for small, startup companies. You may find limited interest in your Advisory Board without this insurance. For example, we would suggest creating a simple agreement with standard compensation for the Board of Advisors and supplementing the standard arrangement with a specific consulting agreement for those advisors who perform additional services for the company. Our experience has consistently shown that business agreements work best when they reflect the substance of the business arrangement. To help evaluate how you may want to structure an Advisory Board for your business, you can review articles and suggestions like the following, which include these basic considerations:
1. Determine the Objective of Your Advisory Board
2. Choose the Right People
3. Set Expectations
4. Compensate Your Advisory Board
5. Get the Most Out of Advisory Board Meetings
6. Ask for Honesty
7. Consider Alternative Feedback Methods
8. Respect your Board's Contributions
9. Keep Board Members Informed:
For consideration with your lawyer, you can review example advisory board/committee member contracts and related discussions at websites like the following:

Links and references to sample and template documents have been provided pursuant to your request. Templates and sample documents can be very useful but businesses should exercise caution in the use of such documents.
Understand that not all templates are created equal, with many being created for a narrow set of requirements. A particular template will not be warranted to cover every provision that may be required by a particular set of business circumstances. Studying the language included in various samples and templates will improve your level of understanding related to the subject of your particular agreement and may help you articulate your business objectives related to an agreement, but be aware that many, perhaps most, agreements should be prepared by your lawyer to provide greater assurance that your interests have been protected.
Published: September 4, 2013
1790 Views