One of my biggest challenges when opening my business was deciding how and when to spend money. At first, we tried to go for the home run. A $5,000 radio ad buy? Yeah, we did that. We sold practically nothing. A $2,500 contract with a no-name marketing company? Yup, tried that too.
These days?  I do a lot more myself and have learned to watch and carefully count every single penny. Here's 4 expenses that I gladly pay for every month; they're not only cheap but I think they'll help your business grow too.
Zendesk Customer Service Software
It's been said many times that creating good customer experiences is among the most important things that you can do as a small business owner. Customer service is a HUGE part of that.
But have you ever seen a customer service plan in a business plan? Have you ever heard a new entrepreneur talk excitedly and at length about their customer service plans?
There's a lot of great information out there for entrepreneurs, like these 10 Tips to Improve Customer Experiences, but for someone building a brand from scratch, it can be confusing and overwhelming to need to figure out a way to check all those boxes.
We struggled with that issue for a long, long time. We tried being available 24/7 via cell phone. That was a mess. We tried a voicemail service. Customers thought that was too impersonal given our brand. Enter Zendesk. It's an online ticket based system that allows us to clear out all customer service inquiries in a standard time frame, say each evening. Instead of being available 24/7, we are able to focus on activities that grow our business during the day and deliver outstanding, complete customer service when we're 100% ready to do so.
For $9 a month, that's an easy win.
Square Payroll
So almost every entrepreneur knows a good deal about Square, largely because of the mobile credit card readers that they created and then smartly offered for free.
With a growing user base, they started to diversify the ways they monetized their users.  Online payroll was an obvious spot to move into as many business owners were already using Square to process credit cards, send invoices and more.
A 2013 survey by the National Small Business Association found that only 6% of companies spend less than $50 on payroll in a month and only 22% spend less than $100.
Square does it all for $29 and $5 per check? Good value! It's especially good value when Square's online payroll service can be completed for all your ongoing employees each month in less than an hour. The average business owner spends 6 hours each month, almost an entire work day, on payroll.
AHREFS Online Marketing
Ok, so online marketing can be a pretty dirty word for many business owners that have already been burned by less than scrupulous SEO, PPC or native advertising companies.
AHREFS isn't selling anything, other than data. But, they offer a ton of it.
First, the basic features that you'll use immediately include an active backlink checker, a way to track keyword positions in search engines, new keywords to show up, the value of your organic SEO traffic and your best PPC work.
Over time, it becomes apparent that AHREFS offers the most robust solution for spying on your competitors that exists anywhere.
Koozai is a digital marketing agency based in London, they've put together one of the best guides to using AHREFS that I've run into anywhere. It's well worth the 13 minutes it takes to read (plus a few to digest).
An online marketing suite for under $100? That's an easy sell.
Canva: Creating Graphics in Minutes
So the world has gone more visual, seemingly by the day. All one has to do is to look at the rise of Instragram to realize that consumers and really just people, are interested in the visual.
The Next Web showed how quickly Instagram has grown: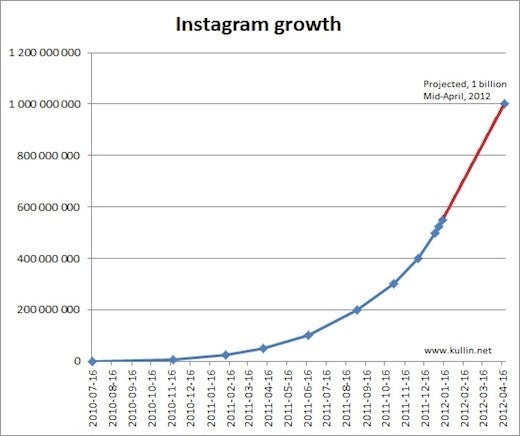 The issue for many of us, is that it's easy enough to take high quality pictures, after all we all carry around more powerful cameras in our pockets than professional cameraman had access to a decade or two ago.
But creating high quality infographics, charts and other visuals? For too long that's been the domain of graphic designers and no one else.
Canva comes with a preloaded set of templates that work across all your social media networks, as well as on your blog. What's not to like?
Canva for Work costs $13 a month. It's the best deal in content creation today.