7 Incredibly Simple Explainer Video Software for Beginners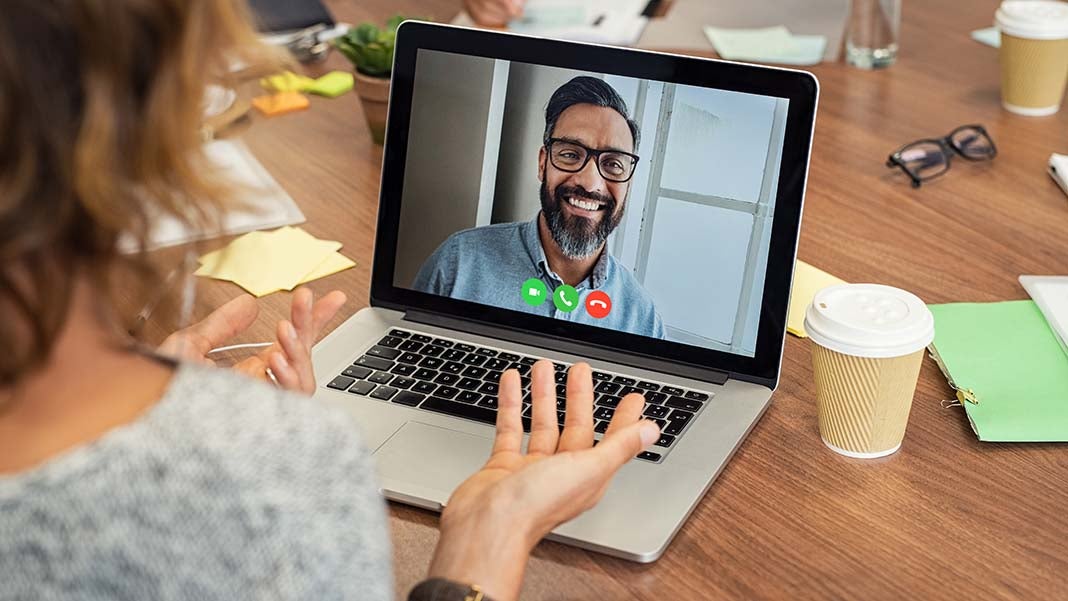 There is an overwhelming demand for online videos these days, and this demand is going to surge quickly. The rise of the market is rapid, so much so that Cisco predicts around 82% of overall internet traffic to be video content.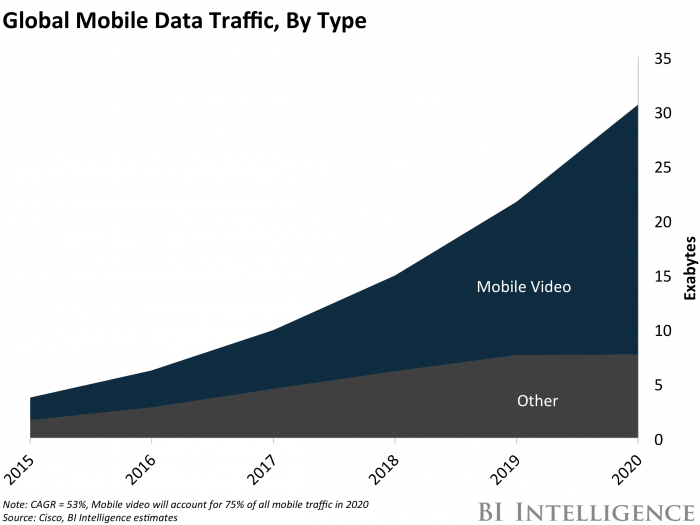 Image Source: Business Insiders
The growing popularity for online videos has increased the demand for explainer videos agencies, as well. The explainer videos can grab the attention of a cold audience and entice them to finish the video and take necessary actions after completing the video.
7 Appropriate Explainer Video Software for Beginners
There are tons of software on the market that allow you to create all sorts of explainer videos with various degrees of sophistication. However, your goal as a beginner is not to jump right ahead to creating a masterpiece. At first, try to come up with a decent explainer video with the use of beginner-friendly software.
Here are the seven explainer videos that can help you create decent explainer videos without breaking a sweat.
Moovly brings you an easy solution that will allow you to create original explainer videos. You can get started right away with your explainer video production process by using the available royalty-free images, GIFs, audio files, and other high-quality media files.
The drag-and-drop tool enables you to select and organize the animated objects and texts as per your need. The properties section of Moovly will give you control of the audio for blending exciting music to your videos.
Moreover, you can also upload your animated GIFs, music files, and more if you want to add some originality in the video. Just use the available templates of Moovly and start producing fantastic explainer videos from today.
RawShorts is one of the most popular whiteboard explainer video software with an intuitive user interface that even a non-techy person can understand without any difficulty. There are mind-blowing templates inside of this software that you can use for your videos once you get access to it.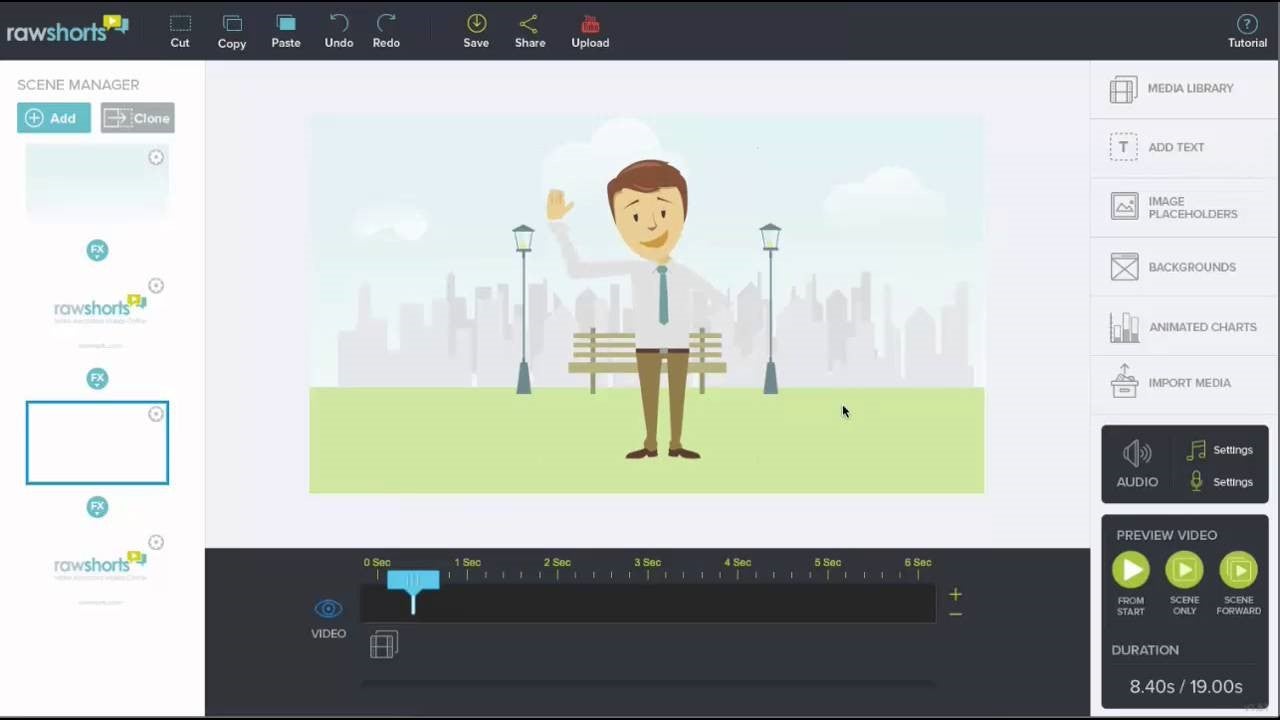 Image Source: YouTube
There is no risk whatsoever in giving this software a try, as it offers a free trial for anyone who wants to use it before spending a dime. Use its drag and drop feature and customize its templates, fonts, and other objects for instantly producing a video that will amaze your audience.
There is also an option of adding your custom texts, audio, and other media files as per your needs. It also has a transition effect for making your videos visually appealing. After you finish your video creation, you can start sharing it on various social media platforms and other sites.
The people looking for inexpensive yet powerful animation software to quickly come up with a decent video should strongly consider VideoScribe. You can upload and use your images, voice-overs, and other media files if you want to add it on your video.
Moreover, you also get instant access to its library of media files, containing thousands of audio and image files. Make use of its drag-and-drop feature and see how you can start creating fabulous videos without any animation skills.
You can work offline with VideoScribe. You can find a lot of sounds and visual props inside this software along with an ability to import fonts and soundtrack for producing original explainer videos.
PowToon makes it easy to create explainer videos that are interesting and highly suitable for promoting various types of products and services. As a beginner, you will find numerous high-quality templates that you can edit it as per your need for creating spectacular videos.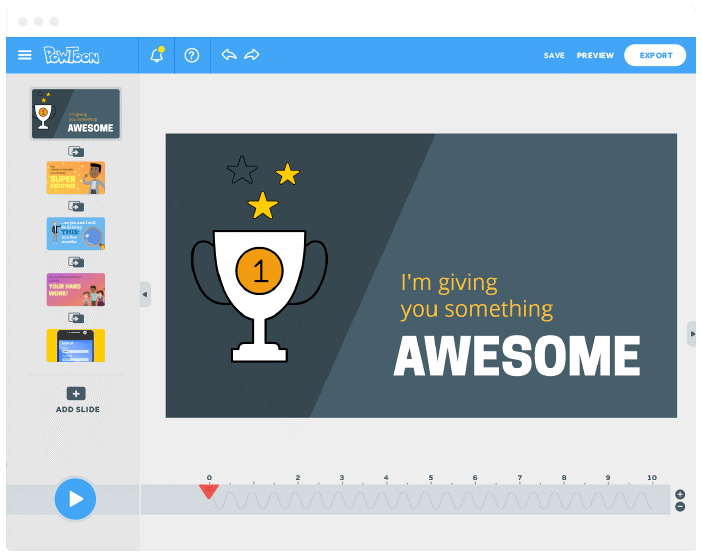 Image Source: Lilach Bullock
This software is particularly useful if you are planning to create explainer videos for your digital products. The timeline feature of this application helps you edit videos quickly and gain control of the duration of the various parts of the video.
In addition to using its templates, you can insert your custom images and media files if you want to integrate it into the video. You can securely store the videos once you finish your project and edit it easily later.
Animaker features unique animated libraries and video infographics that allow you, beginners, to come up with superb videos. It has an easy interface that is simple to use, which will enable you to utilize its features and create professional videos.
It has a variety of features like collaboration, text overlay, camera in/out, and so on. It also supports RTL language fonts. There are numerous charts, maps, objects, and more for making your video enjoyable. It is also possible to record your voice if you want to use it in your video.
Biteable is an explainer video software that boasts over 85,000 clips along with professional animation tools, making it one of the best animation software. There are plenty of professional templates that you can edit and customize as per your need for creating lively videos quickly.
It has an intuitive dashboard that lets you upload your media files without leaving the software. There is a library of media files that contains a lot of catchy tunes, images, and other media files that you can fit into your video. The good thing about Biteable is that you can start using this software without spending a single dollar.
Adobe Express is a fantastic tool that is great for beginners to use as their first Adobe software. It lets you create animations that stand out by without spending a lot of time learning the animation skills. There are plenty of images and icons that are available in the library that you can use for free.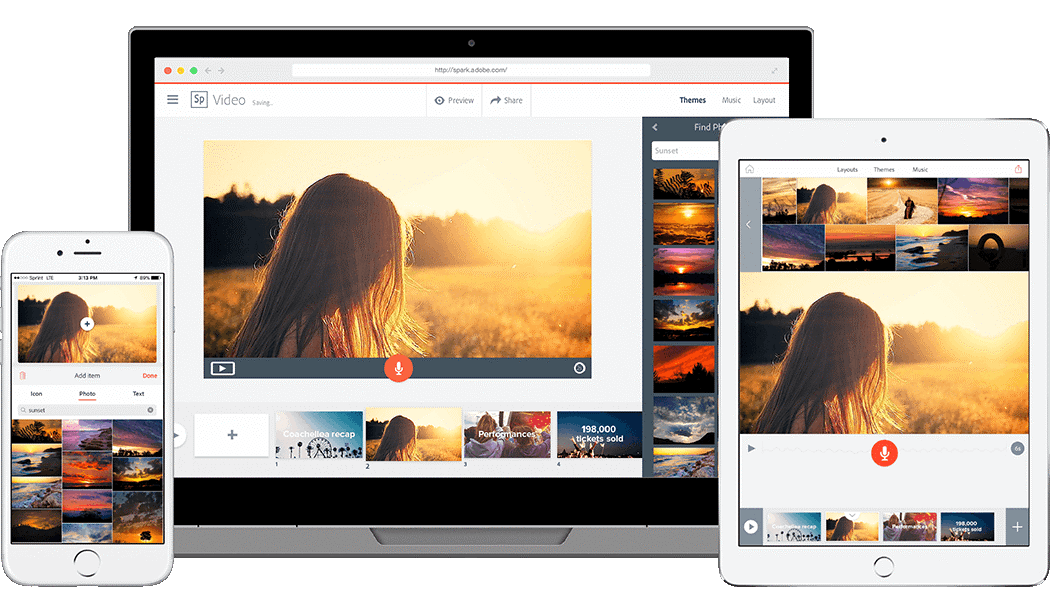 Image Source: Adobe Express
Work with your team by using the invite feature. You can use its exclusive premium templates and then edit colors, fonts, and insert logo, as per your needs. After creating multiple explainer videos, you can manage everything from a single interface with Adobe Express.
Wideo is a web-based explainer video software that allows its users to produce and edit videos without any difficulty. You have an option to either create the whole video from scratch or use the existing templates. For those who want a completely original video, you can create videos from the beginning, and you will not lack any tools for bringing your imagination to reality.
If you want to create videos quickly, do not hesitate to use its templates and make your first video in a matter of a few minutes. There are video animation effects for grabbing users' attention, split and merge feature to organize the video along with other advanced features.
Over to You
There are plenty of use cases of explainer videos, and if you can use it effectively, you are bound to get a tremendous outcome from your efforts. At first, your aim should be to create and publish videos regardless of the quality of your video.
Over the period, you will gradually improve your video quality and come up with top-notch videos. Try one beginner software at a time and also experiment with other pieces of software on the list to choose the best application for you as per the nature of your project. I hope you can now quickly end the dilemma regarding the selection of software.
Are there any other animation tools that you want our audience to know? If yes, do not hesitate to leave your insights below.