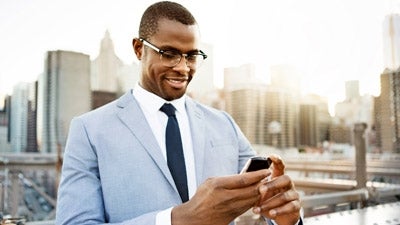 As a founder of a start up I make every second of each day count. This sounds a bit dramatic but like most passionate people I wake up every day wanting to squeeze the most out of every minute that I'm awake, so I'm always on the look out for anything that
makes me more efficient
.
Managing your everyday tasks at work more effectively leaves you with more time to enjoy the finer things in life. Whether it's playing with your kids, catching up with friends or discovering the world, life's too short to be doing menial tasks. Life's not a rehearsal, you only get one shot at it (in this life at least). It was Mohammed Ali who said "don't count the days, make the days count" and it's a philosophy that's stuck with me for a few years now.
So, in my quest to be more productive, I've searched, downloaded, tried, tested and selected a shortlist of apps aimed at giving busy people more free time and here is a snapshot of some of my favorites.
Here is the low down on what to download. Enjoy!
1. Pocket (formerly known as Readitlater)
Ever found something online you want to read but you don't have the time? Save it for that commute home by sending it to Pocket—the clever app that stores things for later. I'm always finding things to read online; we live in the attention age not the information age these days and everything is after your attention. There are not enough hours in the day to read everything you want to, so use Pocket.
A handy app for those that require signatures online. No more printing off, scanning and returning, you can sign digitally through your phone or tablet. I've started using it in my company, and once you're set up it's pretty simple—although my finger signing is questionable at best.
I'm always losing business cards, and the ones that I do manage to keep sit in a pile under my desk. They look cool and make you look quasi-professional at networking events but their relevance is on the wane. BCR imports the contact information from any business card directly to your iphone contacts, meaning you've got no excuse to stay in touch. Download the app
here
.
Talent Rocket is the world's first career management app, keeping you connecting to opportunities with companies you want to work for. Rather than spending time searching job boards, career sites or speaking to recruiters, you can sleep easy knowing you'll never miss out on your dream job. You can also apply on the go with no CVs or cover letters. So there's no excuse for moaning about how you hate your job ever again! Sign up to be the first to try it.
Everyone hates being on hold to an automated machine. Now, all you have to do is text FastCustomer the name of the company you need to speak with then they will call the company, wait on hold, and call you when the customer representative is finally available.
Need to get a grip on your finances? Mint does all the work of organizing and categorizing your spending for you. See where every penny goes and make money decisions you feel good about.
This article was originally published by Under30CEO
Chris Platts is the founder of Talent Rocket a London based start up. He's a former executive recruiter and current recruitment advisor to many startup companies and multi-national organizations. Chris shares charming stuff on the topics of career optimization, hiring talent, HR, social media, start-ups and technology.
Published: October 7, 2013