Business insurance is a crucial aspect of running any company, large or small. It helps protect your business from potential financial losses and provides peace of mind knowing that you are covered in case of unexpected events. Whether you're just starting a business or have been in operation for years, it's essential to understand how insurance can protect your company from financial loss and ensure compliance with legal requirements.
In this post, we will explore the different types of business insurance, why it is important, and how to get the coverage you need to safeguard your company's future.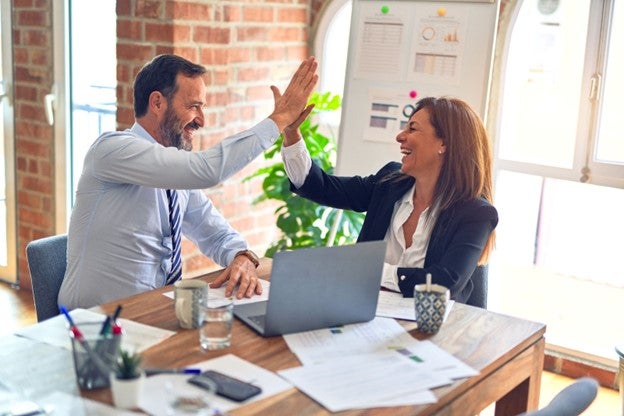 Photo by krakenimages on Unsplash
How to Get Business Insurance
The process of obtaining business insurance can seem daunting, but it doesn't have to be. With a little research and the help of professional insurance brokerages like Lawrie Insurance Group, you can ensure your business is protected from potential financial loss. They are experts in the field and can guide you through the process of selecting the right coverage for your business.
This can help you understand the different types of coverage easier, the legal requirements, and the options that best suit your business needs. They can also assist in explaining the fine print of a policy and help you avoid common mistakes.
Types of Business Insurance
General liability insurance has different levels of coverage and is one of the most common forms of business insurance. It protects your business from financial loss if someone is injured on your property or by your products or services. For example, if a customer slips and falls in your store, general liability insurance would cover the cost of their medical expenses.
Another important type of coverage is property insurance, which protects your business's physical assets, such as buildings, equipment, and inventory. If a fire or natural disaster damages your property, this type of insurance would help cover the cost of repairs or replacement.
Workers' compensation insurance is a legal requirement in most areas, and it covers medical expenses and lost wages for employees who are injured on the job. Business interruption insurance protects a business from lost income in case it has to close down temporarily due to a covered event like a natural disaster or power outage.
Cyber liability insurance is becoming increasingly important as more business is conducted online. It covers a company's loss in the event of a data breach and protects from liability in case of a cyber attack.
Researching Different Insurance Options
The first step in getting the insurance coverage your business needs is to research different options. It's essential to shop around for the best coverage and rates. Different insurance companies offer different policy options and it's important to compare them and understand what is and isn't covered. Some important things to consider when researching options include:
The type of coverage you need. Understand the coverage each of these types provides so you can choose the policy that best fits your business's needs.
The limits of coverage. Policies usually come with a coverage limit, the amount that the insurance company will pay out in the event of a claim.
The exclusions. You should know the exclusions of your policy, and the events that aren't covered by the policy. This could include certain types of claims, like flood or earthquake damage.
The deductibles. Some policies come with a deductible, the amount you have to pay out of pocket before the insurance company starts paying.
It's also important to review your coverage annually and make sure it still meets the needs of your business as it grows. Some business owners also prefer to schedule a review of their insurance needs every time they renew their policy. This allows them to ensure that they are not overpaying for coverage they no longer need, and also ensure they are not underinsured for the risks their business may be exposed to.
Why is Business Insurance So Important?
The value of company insurance extends beyond just guarding against financial loss. It also aids in the enforcement of legal regulations. Failure to comply with these legal requirements can result in hefty fines and penalties.
For business owners, having insurance means not having to worry about the financial implications of any unforeseen events that may affect their company's operations or growth. A good insurance policy can give a sense of security and stability to a business, helping owners make important decisions without fear of financial ruin.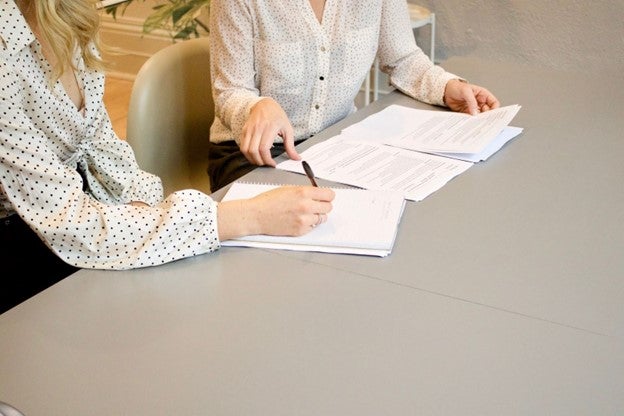 Photo by Gabrielle Henderson on Unsplash
Final Thoughts
Business insurance is an essential aspect of running a company and should not be overlooked. It provides protection against financial loss and ensures compliance with legal requirements. By understanding the different types of coverage available, researching options, and working with an insurance professional, you can protect the future of your company and focus on what you do best—growing your business.