These days, there are tons of tools out there solving all sorts of problems. There are a few I find myself using on a daily basis to help run my business more efficiently and successfully. I'm always on the lookout for new practical tools too, so if you know of any, let me know in the comments below!
1. CamCard
I've expressed my love for this handy dandy iPhone app before, but trust me, it's definitely worth expressing again. Back in the day, I had a little box full of business cards I'd collect from networking events, conferences, and the like.
Months down the road, I'd remember there might be somebody in there I needed to contact. I'd open the box….and do nothing. How was I supposed to sort through hundreds of business cards (which weren't in any particular order) to find a specific person?
Enter CamCard. This slick iPhone app automatically snaps card photos and flattens them into a readable image pattern. The app is a great choice at translating card information to your contact information though digesting multiple layouts. It can easily translate phone numbers into a phone-readable format along with commas.
2. Evernote
Sometimes I feel like Evernote is written about to death, but then I discover people who have legitimately never heard of this useful app before. So this is for those people.
Evernote is quite simply the best place to jot any thoughts you have throughout your day. You can do this by typing your notes into Evernote, taking a picture, recording your voice, or even downloading PDFs into the app. They have apps on all the major mobile platforms, as well as desktop versions and a web version.
Simply put, you can access all your thoughts on any device. This app is perfect for jotting down your next business idea, meeting notes, potential blog posts, etc. A must have for sure!
3. Site123
Every time you start a new business, you have to manage its online presence for branding and lead generation perspective. Site123 is one of the easiest website builder tools which doesn't require you to have any coding skills. Various ready-made styles and professional layouts will enable you to set-up a perfect website for your next venture.
The ease integration of third party APIs, fast response time and search engine friendliness make it as a desired website platform for many businesses.
4. Dropbox
Dropbox is the best way to share files among your business partners and collaborators. Most of the entrepreneurs already use Dropbox religiously to store all of our files for our events for entrepreneurs, from sponsor logos to event presentations to sponsorship packets to our pre-show music.
Dropbox has apps for all the major mobile platforms and integrates seamlessly with your desktop by simply creating a Dropbox folder that you sync your files to. I also use a more convenient and easy way to share files – We Transfer.
5. MailChimp
If you have any email marketing needs whatsoever, MailChimp is your monkey. We use them for our mailing list and as we continue to grow, MailChimp is right there with us. Their free account lasts forever and gives you up to 2,000 subscribers! 2,000!
Their interface is super easy to use, their emails always go through (never have bounce problems), and their reports rock. Creating an account, creating a subscription form, and sending out emails takes no time at all. Every entrepreneur needs the MailChimp monkey at their side.
6. Basecamp
Basecamp is another tool many agencies and individuals use almost daily to plan their project management and implementation flow. It's a simple, easy to use web based project management tool created by 37signals.
We centralize our communication in Basecamp and organize it all, so we can easily keep track of what needs to be done with each event, who's doing what, what's missing, etc. I really don't know where we'd be without Basecamp. It beats sending emails back and forth any day.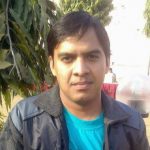 Author: Shyam Bhardwaj is the VP of marketing at Calgary SEO agency. He runs day-to-day operations of content and growth marketing for SMBs. He frequently writes about start-ups marketing, social media and SEO. Follow him on Twitter: @shyam_bhardwaj