Growing a successful business is incredibly difficult. Less than one in five businesses survive after the first few years.
A number of factors can contribute to failure, but marketing mistakes are the most common. Too many promising entrepreneurs have shot themselves in the foot by failing to have a good marketing strategy in place. Avoid these mistakes at all costs if you want your start up to survive.
1. Blindly Expanding into Unchartered Markets
You'll eventually completely penetrate your target market. This is something to be proud of, because it proves you had an excellent product that your customers loved.
You will need to start pursuing new markets to sustain growth. However, it's important to do so strategically. New demographics may not be as receptive, especially if you employed the same marketing strategy. You'll need to carefully research new markets carefully before targeting them.
There is another problem with expanding into new markets. You can hurt your brand image by venturing into markets that don't support it.
This is a mistake that Fab (formerly known as Fabulis) made. They transitioned from being a gay dating site to a designerware company. This was a brilliant move, because they captured a huge portion of the U.S. market.
However, Fab started to falter after pursuing a couple of new markets. They tried selling their primary products in Europe. They also tried selling to lower tier markets in the United States.
This was a terrible decision, because they were unable to reach either of these markets effectively. They lost millions on advertising and hurt their core brand in the process.
2. Not Tracking Your ROI
Marketing can become very expensive very quickly. Some startups have spent over $2 million on an SEO campaign.
Before investing serious money, you need a system to track the performance of your marketing. It's important to kill any marketing campaigns that aren't paying off.
3. Failing to Make Your Content Stand Out
Thirty years ago, experts estimated that we see about 5,000 ads every day. This figure could be even higher in the digital era. The only way for advertisements to work is for them to stand out.
Virgin America demonstrated this with their promoted tweets. Many other companies used very spammy messages, but Virgin America was much more engaging. Their ads had a much higher click through rate and conversion rate than their competitors.
Here's an example of one of their old tweets:
"What's hotter than WiFi, Movies, Games @ 35k FFFT? 500 promooo codes to fly www/z fffrrriend 4 50% off!"
This looks much better than a typical tweet from their competitors.
This is especially important for companies that develop apps. New apps are a dime a dozen, so they need to find innovative ways to get their message out.
4. Copying Your Competitors
Every single business wants to outperform their competitors in every way. Then many of them turn around and copy their competitors' strategies. This obviously makes absolutely zero sense, particularly if your competitors' ads are starting to burn out. You may also be trying to brand yourself differently, so employing another company's marketing strategy confuses your own customer base.
Be original. Laziness never pays off.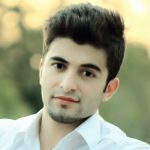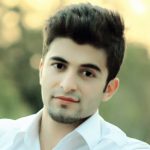 Author: Ryan Kidman is a big data and analytics expert, marketing digital products on Amazon's Envato. He is not just passionate about latest buzz and tech stuff but in fact he's totally into it. Follow his latest posts on Business Catalyst. Follow him at @ryankhgb.