A successful startup begins and ends with the leadership at the helm. There are common traits and practices that have proven to be instrumental in helping a business grow. Entrepreneurs have cited these factors as having the greatest impact on the success of their business.
Importance of business networking
Networking is one of the most important factors affecting the success of a startup. In consistent networking, you can build your mastermind group and draw on their expertise to grow your venture. Additionally, you may be able to lean on your network to solicit referrals. You may also be able to help them grow their business. When launching a business, a board of advisors can be instrumental to your company's success.
Build a strong team
When building a team for your organization, bring in people with different areas of expertise. Successful entrepreneurs often focus on bringing in the most talented team members. Their expertise can help your avoid many of the common pitfalls new entrepreneurs make. An entrepreneur can gather insight from their team, and help take their business to new heights.
Make wise investments
Look for options to cut operational costs wherever possible. Investing strategically in resources that will produce the greatest return will pay off in the long run. You may not need the most expensive software, fancy equipment or elaborate furniture just starting out. Online business or MBA courses can be extremely helpful in guiding you through the decision-making process when tackling expenses. Strategic spending may mean a series of difficult choices for the bootstrapping entrepreneur, but it will help control expenses and teach you how to maintain consistent cash flow.
Build a strong product
While it may be tempting to launch multiple products simultaneously, some entrepreneurs have found success in focusing exclusively on developing a single product. Developing a single product gives you the advantage of being able to focus on building a quality, reliable product. You can gather feedback from customers on how to improve the product and make it more desirable. If new to product development, you can learn from the mistakes you've encountered in developing your initial offerings and build better offerings with subsequent releases.
You can never have too much expertise at your disposal. Being prudent in spending for your business is essential. Perfecting the initial product can boost your bottom line and affect the success of future services or offerings. Entrepreneurs can focus on these things when planning the launch of their startup and improve their overall chances for success.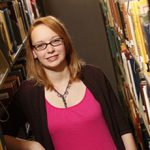 Author: Meghan Belnap is a freelance writer who enjoys spending time with her family. She loves being in the outdoors and exploring new opportunities whenever they arise. For further business knowledge, Meghan recommends pursuing an education in business with an MBA degree online program. Meghan finds happiness in researching new topics that help to expand her horizons. You can often find her buried in a good book or out looking for an adventure.