By 2017, the worldwide mobile payments volume is expected to grow to $721.4 billion, according to Statista. Currently, 87 percent of American adults own or have regular access to a mobile phone. As mobile payments are gaining traction in the U.S.A. and throughout the world, offering customers mobile payments is becoming more than a luxury; it is a critical business decision.
Mobile payment options can quicken the checkout process and even increase your revenues. Yet, with so many service providers now available, choosing a mobile payment provider can be confusing and overwhelming.
When choosing a mobile payment provider, follow these tips:
Determine the Budget
Different mobile payment providers have different fee structures. It is important to research all relevant fees for all contenders. Costs change regularly, so make sure you research them at the same time. Areas to consider:
Monthly fees
Required merchant account fees
Transaction fee
Hardware/device fees
Setup costs
Commissions
Volume discounts
Cancellation fees
Because fee structures vary greatly, you may find it difficult to compare apples to apples. It may be useful to speculate about your average monthly mobile payment sales so that you can determine which service meets your budget.
Related Article: Are Mobile Payments Right for Your Business?
Explore Features and Options
Because the mobile payment space is a relatively new one, the features and options offered by the competing services are not always comparable. It is important to make your list of required features and "nice-to-have" features when comparing providers. Some features to consider include:
Processing in various currencies
Accepted payment methods

Cash
Checks
Credit Cards
Debit Cards
Direct Debits
E-Wallets
Gift / Loyalty Cards
Mobile Carrier Billing
Prepaid Cards

Ability to email receipts
Sync with accounting software
Length of contract
Card-free transactions
NFC technology
QR code technology
Linking loyalty programs
Inventory management
Settlement Availability
An important factor to consider when choosing a mobile payment provider is how they handle settlement. That is, how you will be paid. It is wise to choose a provider that pays quickly, pays in your desired currency, deposits funds directly to your bank account, and ensures that those funds are available as soon as possible.
Note that usually shorter settlement periods result in higher fees.
Many payment processors have different terms and conditions regarding settlement and the frequency at which they pay merchants, so you should do your due diligence and weigh the pros and cons of each of your options in order to choose the one that is the right fit for you.
Ask Questions
There are many other questions to ask of potential mobile payment processors to determine if they are a fit for your needs. Some questions to consider:
What security protocols do they follow, and are they PCI compliant
What are their support levels, hours, and guarantees
Which anti-fraud features do they offer
What are their hardware, software, and communications/network requirements
Can they integrate to your accounting software
Do they offer recurring billing options
Does their solution offer the ability to swipe, scan or key in credit cards
Do they offer any customization
Mobile Payment Providers
From big names like PayPal and Square to newcomers in the mobile payment processing scene, there are many options. While the competition is great for keeping prices low and customer service high, the endless selection may seem daunting. By following these tips, you will find a provider that fits your budget and your business model and offers all of the features that you and your customers deserve.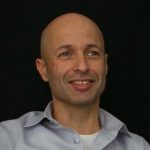 Author: Eran Feinstein is the founder of 3G Direct Pay Limited, a global e-commerce and online payments solutions for the travel and related industries. With over 14 years of leading technology, sales, marketing and operation teams Eran is an authority in the East African e-commerce and payments arena. He's also an avid marathon runner.